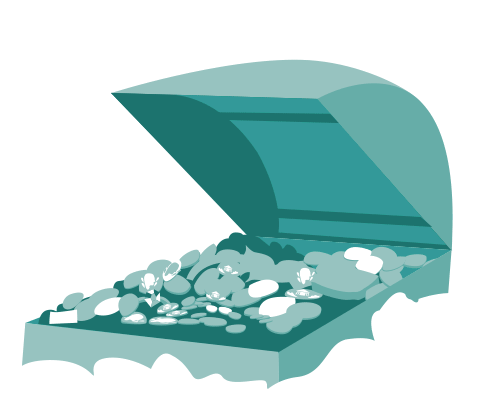 I'm a multi disciplinary designer. I mention this because I believe there is a connection between working on different kinds of projects and staying open to looking at a business from a unique perspective.
Staying in this mindset of thinking differently to get a different result is one of the most important parts of branding. I know that overnight design sites offer coffee-priced logos within a couple of hours but the more I make logos the less I understand how this can be as effective.
Your business is worth more than a cup of coffee.
For a minute, set aside the idea that a logo needs to last for years, that it goes on everything you make, that it reflects everything you produce, that your logo is the first visual identifier customers use to see your business. Branding is a chance for a designer with a unique perspective to help you audit your reason for being in business.
Good designers
A good designer will research your competitors, your audience, your five-year competitors, your influences, and goals. A good designer will bring thousands of hours spent designing and researching over a career into the process of producing an effective mark. A good designer leaves time for discovering, and to learn about why you love the business. A good designer will discover your weaknesses and direct branding away from problems, or solve them entirely. A good designer tries your product. A good designer looks you up, stops in your store. A good designer visits your coffee shop, tastes your wine, looks for things unique to your location.
A good designer will ask you questions you haven't thought about. If your designer isn't doing these things, let's talk. Meet a designer for $5 of logo money for coffee in a neighborhood cafe.